The Jewish Propaganda Media and Political Establishment Trying To Block A Donald Trump Win
[jwplayer config="Music" mediaid="32885″]
Dr. Duke and Dr. MacDonald Talk on Our Counter Revolutionary Movement Against the Jewish Takeover of the GOP!
Today Dr. Duke looked at the pivotal Wisconsin primary. The Jewish media and political establishment have pulled out all of the stops to block Donald Trump from scoring a victory in this state as the seek a brokered convention that will allow for Zio politics as usual.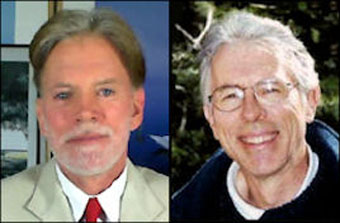 Professor Kevin MacDonald joined the show and explained how the Republican Party, despite having an overwhelmingly European American voter base, actually works against European American interests now that it has fallen under the control of the Jewish elite. While Donald Trump may be a poor messenger, he now finds himself at the head of a nationalist political movement that only now starting to understand its own strength.
Israel: The Promised Land for Organized Crime




This is an eye-opening show that you will want to share widely.
Click here and look for the show dated 4-5-16.
Our show is aired live at 11 am replayed at ET 4pm Eastern and 4am Eastern.
Take a look at this video and then give it a big thumbs up!